VRIJDAG Louis (Holland)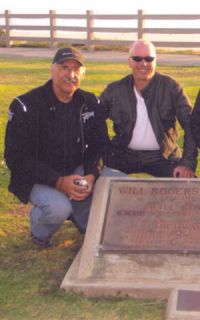 Special recoqnition European Hall of Fame
As you can read from the History of BMX, Gerrit Does discovered BMX in the USA in 1974 and imported the sport in Europe, more specific Holland in the first place.
Louis Vrijdag has been instrumental getting the sport organised in Holland together with Gerrit Does in the early days.
Gerrit Does has been instrumental getting an international organisation of the the ground called the I.BMX.F. , now integrated into the UCI. Louis Vrijdag was instrumental integrating I.BMX.F. into the UCI which took about 6 years to realise all together.
Gerrit has been involved in BMX up and till 1998 (since 1974 meaning 25 years of involvement) and Louis Vrijdag up and till 1999 (since 1978 meaning 21 years of involvement) working for the KNWU (National Cycling Fed.) and the UCI (president BMX committee UCI). Both men have been crucial for National and International developments up and till the '90s.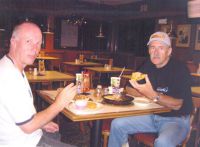 Four still active manufacturers of BMX bikes and parts have been inducted into the European BMX Hall of Fames in the year 2003. All of them were pioneers in their fields in international European BMX. They were trend setters and instrumental in developing BMX equipment from the early days on up till now. They helped initiating the sport and its products within the European market and on.