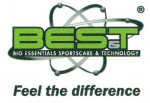 REMEMBER YESTERDAY
                                   ENJOY TODAY  and
                                   DREAM of TOMORROW
UPDATED  SEPTEMBER 27th,  2014.
- History of BMX updated, Bicycle Cross in the 1950's. Info from
  the Dutch National Archieves.
-  "Looking from the Outside, In" an EVALUATION on the 2014
   2014 UCI BMX Worlds in Rotterdam - Holland, POSTED NOW.
   Check, section "History of BMX", year 2014 + News & Opinions.
-  To be published soon:   
    OPINION:   Where does BMX stands as a recognized sport?
                     The development of BMX from 1978 till today.

Specs. on the above, go to History of BMX,  year 2013 - 2014.
* Pictures on this website mainly from my own archive (over 30.000 pics).
   With special permission, several pictures published COURTESY of:
   BMX ACTION  - BMX PLUS  - FIETSCROSS MAGAZINE - RIDE MAGAZINE
   BI-CROSS MAGAZINE e.o. plus pictures made by Jerry Landrum, 
   Bart de Jong, Peter Bijnen, Nico van Dartel e.o.