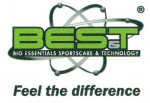 REMEMBER YESTERDAY
                                   ENJOY TODAY  and
                                   DREAM of TOMORROW
UPDATED FEBRUARY  5th.,  2013
*  Section:   History of BMX,   year 2013-2014,    check:

    -  

More pictures added to the stories, check "Latest updates"


    -  

Report in USA trip and USA BMX Hall of Fame 2013.




    -   Mr. Inoue, Does and Esser awarded with the UCI MERIT 



    -   OPINION: World Championships, Outdoor or Indoor ? 
    -   Specification of ALL World Champions invited for the
         REUNION of BMX WORLD CHAMPS 2014.   
   
Specs. on the above, go to History of BMX,  year 2013 - 2014.
* Pictures on this website mainly from my own archive (over 30.000 pics).
   With special permission, several pictures published COURTESY of:
   BMX ACTION  - BMX PLUS  - FIETSCROSS MAGAZINE - RIDE MAGAZINE
   BI-CROSS MAGAZINE e.o. plus pictures made by Jerry Landrum, 
   Bart de Jong, Peter Bijnen, Nico van Dartel e.o.