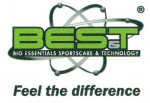 REMEMBER YESTERDAY
ENJOY TODAY and
DREAM of TOMORROW


UPDATED April 2nd, 2016.
Work is in progress RENEWING the layout of this website. Due to actvities
in other areas (motorsport) last year, we had a delay, but we hope to show
you all soon our new lay-out.

Just now we did add some more info on History of BMX, 1950's and on.
Also added an article in the Old & News section called:
"Spectacular developments in BMX from 1995 till 2016 ? Check it out.

KEEPING and CREATING TRADITION in BMX.

Website is UNDER CONTRUCTION.

* Pictures on this website mainly from my own archive (over 42.000 pics).
With special permission, several pictures published, COURTESY of: BMX ACTION -
BMX PLUS - FIETSCROSS MAGAZINE - RIDE MAGAZINE - BI-CROSS MAGAZINE e.o.
plus pictures made by Jerry Landrum, Bart de Jong, Peter Bijnen, Nico van Dartel e.o.